Blog
Interview: In the Spotlight Eco Turkey Travel
Sunday, 8 Dec, 2013
An interview about Eco Turkey Travel has been published in latest issue of Spotlight on Sustainable Tourism.
"Eco Turkey  Travel is an independent, fully licensed, UK based tour operator. Eco Turkey is a business with ambitions to change tourism for the long-term benefit of the local people, tourists, the environment and the tourism industry in Turkey. As such, it promotes ethical holidays to Turkey."
In this interview, Ali Keskin, Founder-Director, Eco Turkey  Travel shares with us his motivation behind setting up the company, the underlying company philosophy that guides its efforts, and the sustainable business practices the company follows.
SOST: You are a fairly new business. What motivated you to focus on ecotourism?
Ali Keskin: I consider myself a World Traveller who believes in human rights, equality and respect for other cultures. It's always the small things that make the big difference. Our hope is to change tourism for the long-term benefit of local people, tourists, the environment and the tourism industry in Turkey.
EcoTurkey's website is a guide to the country, up to date travel advice and details of ethically and ecologically sound holiday packages and accommodation. The business works with environmental organisations, human rights groups and local community groups in order to promote sustainable tourism and ethical holidays in Turkey.
SOST: What is your guiding philosophy on sustainable tourism?
Respect for local people, their cultures, traditions, religions and the environment are essential to our philosophy and our tours.
Ali Keskin: Respect for local people, their cultures, traditions, religions and the environment are essential to our philosophy and our tours, and we work hard to ensure our groups have a positive impact on the places and people visited.
As a principle, EcoTurkey Travel recognises and supports the 2002 Cape Town Declaration.
In the destinations we visit, we use licensed local guides, with proper national accreditation where demanded by law. As well as contributing to the local economy, this practice ensures that our guests learn about the region that they are visiting firsthand from someone who knows the area(s) intimately, and it also promotes local employment.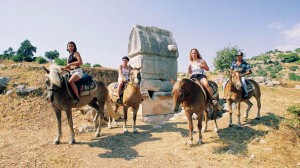 EcoTurkey supports Climate Care, an NGO that runs some of the world's largest corporate carbon offsetting programmes. Though we do not impose a requirement on our customers, we do encourage them to 'carbon neutralize' their flight at the time of booking their tour with us.
SOST: EcoTurkey Travel provides travellers holidays in Turkey that are economically, socially and environmentally responsible. Could you tell us more about this?
Ali Keskin: All of our holiday options are meticulously vetted by a group of experienced travellers. EcoTurkey Travel insists that all collaborators are ethical and eco-friendly businesses which benefit the local economy, promote ethical labour practices and work in line with conservation and sustainable environmental policies.
To accommodate our guests, we primarily use small family run guesthouses, lodges, historical boutique hotels that employ local workers. In the case of larger hotels, we only collaborate with non-chain locally owned establishments.
In terms of tour activities, all of our guests can get involved in work on the farm, go fishing or take part in workshops based on local culture and handicrafts like kilim (flat-woven carpets) weaving, simple clay pottery making, basket making or producing a range of traditional preserves such as jams and pickles. Many of these activities continue to be performed by women and have social, practical and economic dimensions. You would be interested to know that only women weave carpets and kilims; male carpet weavers are not accepted in Turkish culture.
SOST: Can you tell us about the different kind of ecotourism travel opportunities/tours you offer your customers?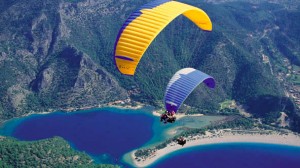 Ali Keskin: Our tours and holidays are somewhat similar to educational travel, but are much more active. In other words, the educational aspect of our holidays may teach others about how they can better serve their world, but the responsible aspect of ecotourism ensures that what they are being taught is actually done. That includes the promotion of water and energy conservation and recycling tactics.
We offer a range of eco-travel holidays in Turkey such as Adventure Holidays which include Trekking and Hiking, Mountain and Rock Climbing, Kayaking and White-water Rafting, Paragliding, Cycling Tours, Scuba Diving Holidays and Wildlife and Birding Holidays, Cultural Tours, Culinary Tours and Organic Farmstays, Volunteer Holidays etc.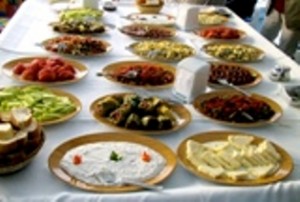 SOST: In what ways do you/your business provide individuals with a chance to make a contribution for the sustainable development of Turkey?
Ali Keskin: We support the local economy and small business initiatives by visiting locally-owned small shops, restaurants, and local farmers markets on our tours.
As I mentioned earlier, we primarily use small family run accommodations that employ local workers. As an example, for our Cappadocia Eco Holiday (7 days) in Central Anatolia, the accommodation we use is a family-owned eco friendly cave hotel. It is situated in a listed historical building right in the heart of Cappadocia – a region classed by UNESCO as a World Heritage Historical Site. This hotel is a unique establishment with internationally recognized pioneering activities in the areas of ecotourism and bio tourism. Its restaurant serves authentic Anatolian cuisine made with fresh, locally-sourced ingredients.
Our Organic Farmstays and Culinary Tours (cooking classes with village women using traditional recipes) provide ample opportunities to support the local people, and to help preserve the local culture and heritage of Turkish villages and small towns.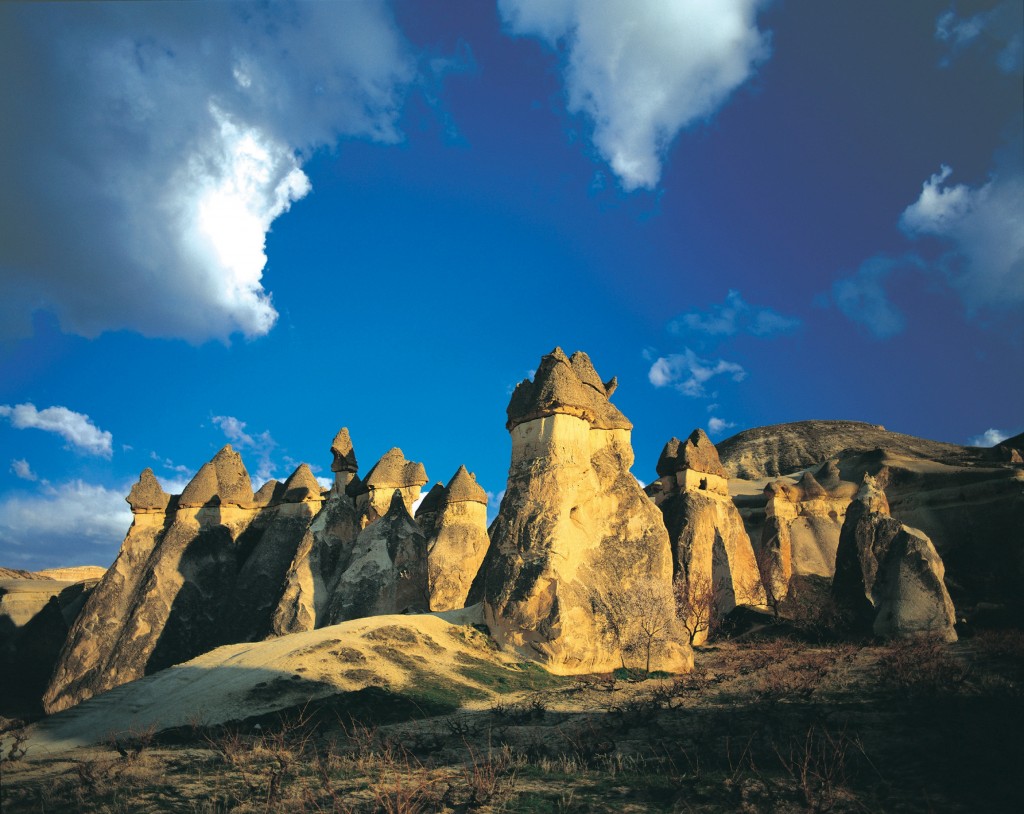 SOST: What trends do you see for the travel and tourism industry in the future? Is responsible tourism or sustainable tourism gaining ground among holiday goers?
Ali Keskin: Responsible Tourism is certainly gaining popularity; more and more people are travelling responsibly now. Just as the demand of environmentally-friendly products has grown over the years, demand for eco-friendly holiday travel will also rise.
On the supply side too, sustainability is slowly but surely gaining ground among travel industry stakeholders across the tourism value chain.
SOST: What are the long term benefits tour operators can expect from being involved in sustainable tourism? What message would you like to give them?
Ali Keskin: I think the answer lies within each one of us. We know that sustainable tourism makes business sense. I endorse SOST's by-line: Good for the Planet and Good for Business.
As tour operators, we have an ethical and moral responsibility to ensure that we minimize the negative impact of our tours to the destinations we choose to take our clients to.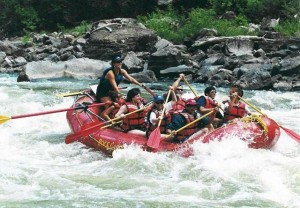 SOST: Finally, what are your organization's plans for the future? Any special initiatives planned?
Ali Keskin: In 2013, we have set out to find more tour operators and hoteliers committed to responsible tourism in Turkey and other Mediterranean countries – tourism that helps to support local communities and conservation. We are also focussing on child friendly eco-holidays in Turkey: we offer activity-based tours with workshops for children where they can make spinning tops, kites, model aeroplanes or try their hand at learning to bake Turkish bread (Borek). Their creations will become memorable souvenirs of their stay in Turkey.
SOST Assessment

➜ EcoTurkey Travel demonstrates compliance with many indicators under the Global Sustainable Tourism Criteria (GSTC).➜ A Sustainability Management Plan, documentation of sustainability practices and evidence of performance measurement systems are some of the areas that need to be worked upon, in order that the hotel may be certified as a GSTC-aligned sustainable tourism business.SOST Assessment is based on the business's response (self-reporting) to a series of questions on sustainability policies and practices in line with GSTC-complaint criteria. It is undertaken by SOST's Managing Editor – a certified auditor for sustainable tourism. It does not purport to be a 'verified' third-party assessment.